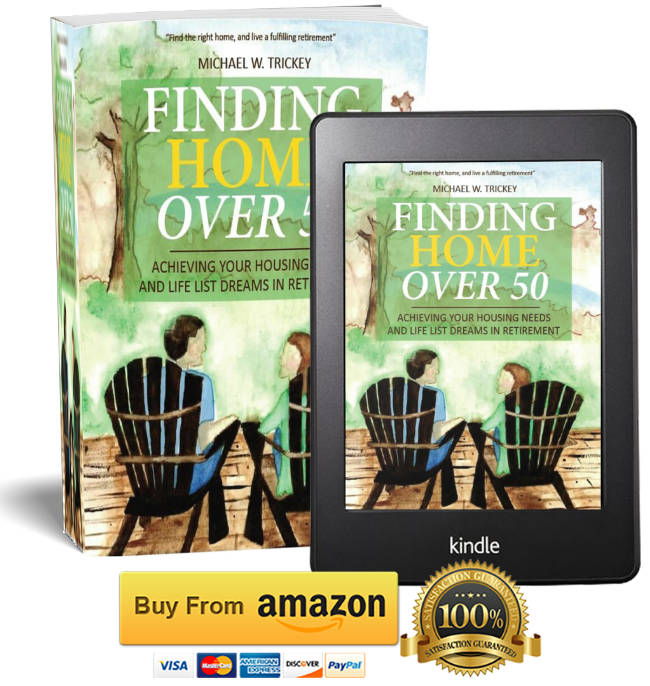 How do you get rid of all those paper documents and photos filling up your drawers and the boxes in your closets? A great device to enable document and photo decluttering is an electronic scanner that attaches to your computer or stands alone. Using one of these devices, you can scan your documents and photos to digital images, and save the digital image files to a hard drive, thumb drive, or to a "cloud" location. You are then free to purge the paper copies of non-vital documents.
Through this process, you can free huge amounts of space previously devoted to storage of heavy paper documents. Instead of needing to hire movers to carry dozens of boxes, you can carry your thumb drive out to your car.
Get a good scanner with a paper feeder that will not be destroyed the first time you forget to remove a staple. Organize and index your documents by type for easy retrieval later. It takes some time now, but it will save much more time later. Any documents not worth this effort should be purged without scanning.
Likewise, you can take photos of memorabilia and other physical objects whose value is the memories they bring back to you. Photos of these things, or of you wearing or holding these things, may evoke the same emotions, allowing you to purge the items themselves. You can save digital photos of those items to the same location your scanned document images are saved.
Your choice of scanner will be dependent on the number and types of documents and photos you have to scan, the features you would like on the scanner, the speed of the scanner, and your budget. Also, some scanners have a control panel and can operate standalone without having to be hooked up to a computer; you can use them to save scanned documents and photos to an external drive or USB, or if you have a Wi-Fi connection, directly to a cloud location.
If you have lots of documents printed on both sides, I advise getting a scanner with a feeder and duplex capability, that allows you to feed many sheets in a stack and scan both sides of each sheet in a single scanning run. Some models will sense one- and two-sided pages, and only scan the backs of documents that have content. Some models can automatically correct for skewing, crop pages, improve image clarity, and a host of other helpful features.
If you would like to be able to later electronically search for words within documents, you will need a scanner that can create readable documents using optical character recognition (OCR) technology. Scanners with this capability often can produce documents in Microsoft Word and Excel format as well.
---
---
To give you a better idea of available scanners, I have selected examples from higher consumer-rated ones offered on Amazon. Click the picture of the item or the "Buy Now" button below the description to read more about each item shown.
Note: Despite the name, the "Buy Now" button does not commit you to buy. It is just a link to information. If you happen to choose to buy any item you see below, or any other item you see while on the Amazon site, you can, of course, but will need to enter payment-method information in order to complete a purchase. So browse and research without worry that you are committing to buy anything by clicking a Buy Now button below.
---
---
Brother Wireless High-Speed Desktop Document Scanner, ADS-2700W, Touchscreen LCD, Duplex Scanning




At your side, every step of the way

The Brother ImageCenter ADS-2700W Desktop Scanner offers powerful features for business, including two-sided scanning and an up to 50-page capacity auto document feeder.

This scanner has been designed to enhance the seamless and flexible integration into your workflow. It captures single- and double-sided documents in a single pass at speeds of up to 35 pages per minute(1). Great for scanning multi-page, two-sided business documents, it also handles documents up to 196 inches long, business cards, photographs, and laminated identification cards.

VERSATILE CONNECTIVITY: The Brother Wireless desktop color scanner permits users to connect via Ethernet, wireless, or high-speed USB 2.0.

2.8″ COLOR TOUCHSCREEN: The LCD display offers one-touch scanning to preset destinations and device settings to expedite scanning functions. Wireless network security is wep 64/128 bit, wpa/psk(tkip/aes) and wpa2-psk aes

IMAGE-OPTIMIZATION FEATURES: This desktop document scanner includes multi-feed detection, background removal, blank page removal, and more.




Fujitsu ScanSnap iX1500 Color Duplex Document Scanner with Touch Screen for Mac and PC (Black Model)




Stay organized with ScanSnap Home
The ScanSnap iX1500 offers users a better way to get organized. With a large, easy-to-use touch screen and powerful new software, the ScanSnap iX1500 offers improvements in design and function over its predecessors.

Double-sided scanning with advanced paper feeding system. Scan your documents, business cards, receipts, and photos.

Large, easy to use 4. 3 inch touch screen allows you to easily scan to your preferred destinations. Scan to Google Drive, Dropbox, Your desktop folder, and more!

Connects via USB cable or Wi-Fi (2. 4 and 5 GHz). you can scan via Wi-Fi to your laptop, tablet, or smartphone device.

Built in software Organizes and cleans up your documents with automatic cropping, blank page deletion, and more

Scanning speed of up to 30 ppm, with 50 page automatic document feeder (ADF). optical resolution of up to 600 dpi.




Raven Original Document Scanner – Huge LCD Touchscreen, Color Two Sided Wireless Scanning Direct to Cloud, Automatic Document Feeder (ADF), Wi-Fi, Ethernet, USB

Large 7 Inch LCD Touchscreen for Easy Use
A large touchscreen allows you to control every stage of your scanning workflow without using a computer, including scanning, editing and sending to destinations.

SCAN TO CLOUD — scan up to 17ppm directly into integrated cloud services (Raven Cloud, Dropbox, Google Drive, Evernote, Box, SharePoint, OneDrive), USB Drive, Email or Fax

SEARCHABLE DOCUMENTS — all scanned documents produce searchable PDFs with OCR. Free Raven Cloud subscription included for unlimited secure cloud storage.

WIRELESS SCANNING — Wi-Fi and Ethernet connectivity allows you to scan and send documents wirelessly without the need for a computer

TOUCHSCREEN DISPLAY — Large 7″ LCD screen provides more visibility and incredible touch experience for easier navigation and document editing without a computer

SCAN STACKS AUTOMATICALLY — Adjustable anti-jam 50 sheet Automatic Document Feeder handles standard documents, receipts, business cards and ID cards into an expandable output tray



---
Epson WorkForce ES-500W Wireless Color Duplex Document Scanner for PC and Mac, Auto Document Feeder (ADF)

The Wireless Scanner for Powerful Scanning, Connectivity and Flexibility

Wireless, fast and easy to use, the WorkForce ES-500W duplex document scanner cuts down on clutter. This compact, reliable performer breezes through stacks of documents.

Wirelessly scan to your smartphone, tablet or computer : plus online cloud storage accounts(1); PC and Mac compatible

Get organized in a snap : scan up to 35 ppm/70 ipm(2); Single Step Technology captures both sides in one pass

Easily scan stacks of paper : robust 50 page Auto Document Feeder

Powerful software included : easy scanning with intuitive Epson ScanSmart Software(1); preview, email, upload and more; automatic file naming and object recognition save time

Compatible with most software : the included TWAIN driver allows for easy connection to most document management software

Versatile scanning for everyday documents : business and ID cards, single sheets, extra long pages and more

Built-in Nuance Optical Character Recognition (OCR) : create searchable PDFs and editable Word and Excel files

Easy sharing and collaboration : email or upload to popular cloud storage services(1) such as Dropbox, Evernote, Google Drive

Intelligent color and image adjustments : auto crop, blank page and background removal with Epson Image Processing Technology

Reliable paper feeding system : Ultrasonic Double Feed Detection prevents missing pages; also features Dynamic Skew Correction



Return to Chapter 4 page.