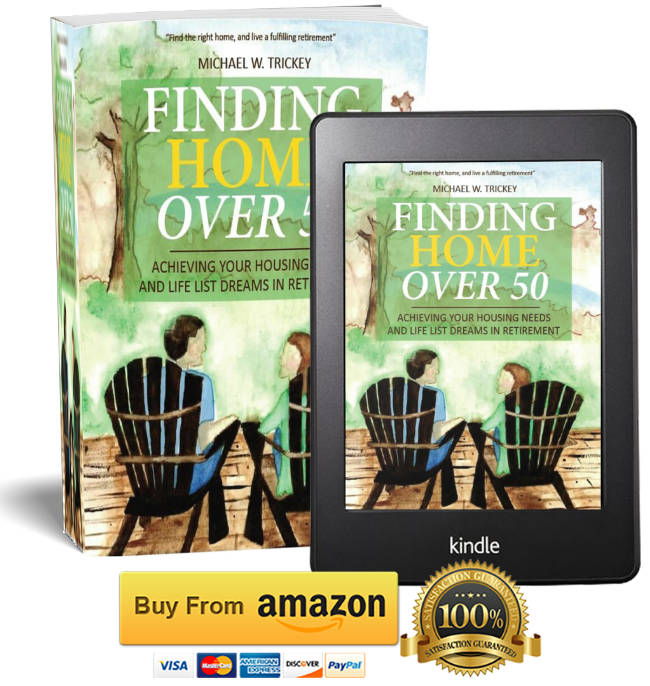 Doing laundry can be a burden, but even more so as you age and encounter physical limitations. You may prefer to do your own laundry, regardless of your abilities. Your laundry room may currently lack amenities and have limited available space. This section discusses key features for the laundry room.
Location

Your laundry room should be on the main floor of the home for easier access. Make sure not to have obstacles to navigate in order to reach the room, and minimize the distance you have to travel when carrying your load of clothes to and from the room. If the laundry room is in the basement or otherwise not on the main floor, I recommend remodeling to create a new laundry space on the main floor by converting an existing room into a laundry room. If you cannot create a main floor facility, consider installing a dumb waiter, a stair lift, or an elevator.
Room Layout
Your aging in place remodeling should include modifying rooms to make them more usable, easier-to-access, and safer. Make sure things will be within easy reach. Locate cabinets and countertops close to appliances for easy transfers of dirty, washed, and dried clothes. Align the washer and drier to allow easier transfer of wet clothes between them, but not so close that you do not have enough room to maneuver. Keep in mind that at some point you might have to use this room with a walker or wheelchair; ample open space is needed within the room and in the doorway.
Appliances
Some people prefer a front-loading washer and dryer to create an accessible laundry room. Others prefer a top-loading washer and front-loading dryer. Front loaders generally require less movement to load and unload, and they may not be as hard on your back. They are much easier to use if you are in a wheelchair. Installing a pedestal under your washer and dryer will reduce back strain. Placement is key. Having the machines side-by-side or directly across from each other is optimal.
Controls should be easy to read and use. For appliances with backlit or computer displays, make sure they are bright and have large letter and number displays. For appliances without computer displays, get ones with large knobs or buttons. You can add colored stickers or other markings on the settings to help overcome eyesight or memory problems.
Cabinets, Counters, Shelves, Hooks, and Hanging Bars
Having functional and assessable counters and cabinets in your laundry room is essential. You need counters for folding and sorting, as well as to hold baskets and laundry bags. Installing countertops at varying heights or having adjustable height countertops will help if you need to sit down while working or are in a wheelchair. Shelves or countertops that fold down next to the dryer are handy and can be collapsed to provide more space when not in use.
Carefully plan your drawers and cabinets so heavier items like detergent and cleaners can be easily reached from where you will need them. Use containers that are easy to hold and use, and clearly label them.
You also need hooks and hanger bars at proper heights and with clearance to allow clothes to hang below them without touching the floor. You may want to consider a rolling clothes rack similar to those used at hotels, so you can hang clothes while working in the laundry room, then roll them to other rooms to be put away.
Miscellaneous
Install an ironing board that folds down from the wall and can be adjusted to the proper height. Traditional ironing boards can be difficult to set up and take down and could potentially be useless to you if your physical capabilities become diminished.
A small cart or rolling table at the right height could help you in moving clothing to a folding area. A rolling hamper will likewise make it even easier for you to get clothes to the laundry room.
Return to Chapter 9 page