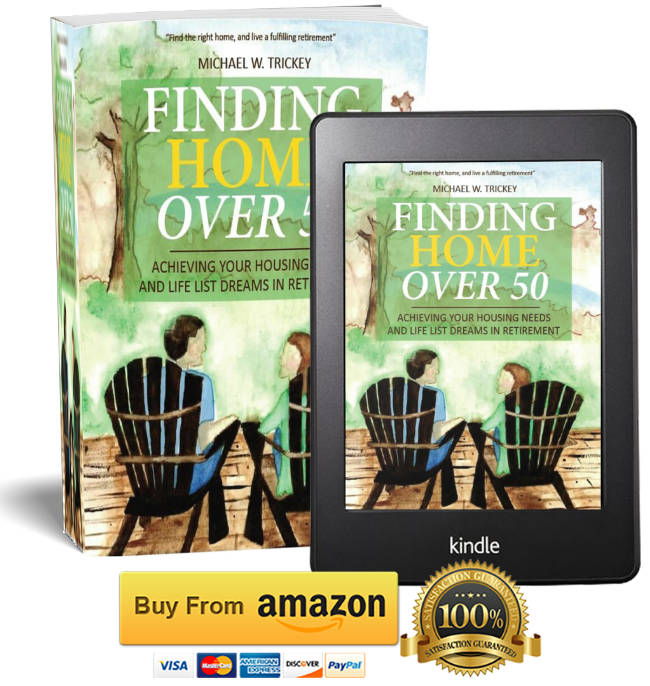 Bathtubs and Showers
Most home's bathtubs will become inaccessible to people as they age in place, and will present a significant safety issue over time. You can take several actions to make your bathtub safer for you as you grow older. Three reasonably priced options are 1) installing grab bars and shower seats, and applying anti-slip coating to the tub floors, 2) modifying the bathtubs to create a safer way to enter and exit the tubs, and 3) replacing your current tubs with any of several available varieties of walk-in bathtubs.
For showers, the most accessible option is a roll-in shower that has a curbless entrance and a door opening of at least 36 inches. This combination allows access for a wheelchair when needed and provides plenty of room within the shower to maneuver.
An adjustable showerhead that moves to the most comfortable height and position of the user adds accessibility to a bathroom; a hand-held showerhead further enhances functionality. Combined with a shower seat, you will realize greater safety and ease.
Shower seats can relieve the strain that some people experience when standing for extended periods, allowing for a safer shower with a reduced chance of falling. Many choices exist, including shower stools, shower chairs, retractable (fold-up) seats, and built-in seats.
A transfer bench, which allows a person to sit down outside of a tub or shower, slide across into the tub or shower, and remain seated on it during bathing, is another useful comfort and safety device.
To maximize bathing safety and usability, consider these options:
– Locate tub and shower water controls near the entry point so they can be reached from outside the tub or shower area
– Install lever handle faucets
– Install shelves in the tub or shower area for shampoo, soap and washcloths
– Install rods or hooks for towels either near or right outside the tub or shower
– Install or acquire a shower or tub seat
– Control the tub, shower and sink water pressure with anti-scald controls
– Install a light in the shower stall
It is essential for the bathroom to be free of slippery walking services, especially directly inside and outside the shower and bathtub area. Anti-skid tile is good for these surfaces. An anti-skid coating could also be applied to the bottom of the shower stall or tub.
To give you a better idea of what is available in each category of Bathtubs and Showers, shown below are three examples of each type of Bathtub and Shower item described on this page. I have selected examples from higher consumer-rated Bathtub and Shower items offered on Amazon. Click the picture of the item or the "Buy Now" button below the description to read more about each item shown.
Note: Despite the name, the "Buy Now" button does not commit you to buy. It is just a link to information. If you happen to choose to buy any item you see below, or any other item you see while on the Amazon site, you can, of course, but will need to enter payment-method information in order to complete a purchase. So browse and research without worry that you are committing to buy anything by clicking a Buy Now button below.
---
---
Below are some higher consumer-rated Walk-In Tub options that you may like.
60″ x 30″ Companion Massage Walk In Tub

Ella Companion Acrylic Walk-In Bathtub 30″x 60″x 38″

Bathing with your loved one is now possible with the Companion two seat walk-in tub. This unique two-person model features a centered inward swing door with seats facing each other. The two seat Companion tub is 60" long, with two 20″ wide seats. The luxurious, easy to clean, scratch resistant shell comes in a white acrylic gloss finish. It is supported with a durable stainless-steel frame and adjustable leveling legs for easy installation. The low step in threshold, textured slip resistant floor and one deck mount are included for enhanced safety of the bather. Both seats come with a removable back support for extra comfort. The two independently operated 2″ drains with overflows have extended drain opener handles for an easier grip. The Companion includes a stylish custom-made stainless-steel door with tempered glass. The door can be conveniently removed, allowing easier access to clean hard to reach places.

– ACRYLIC
– IMPORTED
– MEASURES 30" wide x 60" long x 38" high with two 20" seats facing each other
– GLOSS FINISH easy to clean white acrylic shell reinforced with fiberglass gel coat
– LOW STEP-IN THRESHOLD, deck mount grab bar and slip resistant floor to enhance the safety of the bathers
– TWO OF 2″ drains with overflows and two independently operated drain openers with easy grip extended handles
– 15 AIR THERAPY has a 3-speed air flow push control system and auto-purge that removes residual water from the pipes




American Standard 32 Inches x 52 Inches Right Hand Outward Opening Door Value Series Walk in Whirlpool in White (3252OD.709.WRW-PC)

Value Series Walk in Whirlpool in White

– FULLY EQUIPPED, the Value Series offers all the latest in safety and comfort features wtih the most advanced therapeutic options;
– The FULL SIZED, WATERTIGHT OUTWARD OPENING DOOR is contoured and for ease of entry it has a low threshold that allows full transfer and has a lifetime warranty on the door seal, a 10 year warranty on the tub shell and a 5 year warranty on all other components
– Features the WHIRLPOOL MASSAGE SYSTEM with 6 water jets, an in line heater, a Legs Only Massage for a soothing and invigorating therapeutic bathing experience
– CONSTRUCTED of durable, hi gloss Gelcoat with easy touch push button controls,
– INCLUUDES a premium fast-fill faucet and handheld showering wand, and a polished chrome drain, overflow and safety grab bar;
– The BUILT IN SAFETY GRAB BAR AND TEXTURED BATH FLOOR increases your level of bathing independence and delivers peace of mind by giving you fewer opportunities to slip or lose your balance;
– The CHAIR HEIGHT, BUILT IN SEAT is contoured, allowing for more room to comfortably soak, ease of sitting/standing
– This TUB IS WHITE in color and the faucet deck mount (fast fill faucet included in this model), drain and door are positioned on the right hand side of the bath; Available in White or Linen and in Left Hand or Right Hand Door/Drain Configuration American Standard can help find the right walk in tub or shower for you




Empava 52.5 in. Acrylic Walk-in Tub Freestanding Soaking SPA Bathtub With Left Side Door EMPV-WITX373, WT0373, White

Empava Walk-in Tub Freestanding Bathtub

Modern Design # EMPV-WIT373

Bathtubs are as much a personal place of retreat from the world as they are a place for us to bathe. So, it's important that you choose one that best fits your needs.

Empava Bathtubs features grab bar, chair-height seat, textured floor, and low threshold for safe entry and exit, perfect for the seniors or those with disabilities to enjoy SPA-Like comfort in own home.

– FREESTANDING BATHTUB
– ULTRA-LOW STEP-IN THRESHOLD at just less than 4 inches that providing a very short step to enter your bath, prevents any water from spilling into your bathroom, helping to keep you safe and secure.
– 100% GLOSSY WHITE ACRYLIC and a contemporary stand-alone design that complements any bathroom décor.
– ERGONOMIC CONTROL KNOBS designed for simplicity and ease.
– OUTSIDE OF THE WALK-IN BATH is equipped with a surrounding handrail built in to the rim of the bath. This way, you have a stable grip at all times during your bath. Another grab bar is installed inside the bath for added stability and safety while sitting, standing and bathing.
– CONTAINS AN INTEGRATED SEAT which allows the average adult bather to submerge in water up to their shoulders, which creates a relaxing feel for extended soaks. The tub floor is textured and slip-resistant for added safety.
– BATHTUB OUTER DIMENSIONS: 52. 5 in. L x 26. 5 in. W x 40 in. H , 3 grab bar, 1 pillow and 2" copper drain are included. 94 Gallons of water capacity. The faucet are pre-installed in the middle, right side drain, and left side door. Indulge in the elegance and relaxation available to you with this bathtub.
– EXTRA-WIDE DOOR is at least 20% wider than other walk-in baths, and opens all the way into the bath to give you plenty of space to step in and out of your walk-in bath comfortably.
– Along with the cabled right side drain, Overflow, Faucet, Knobs, Showerhead, the Empava Freestanding tub EMPV-WIT373 accessories are pre-drilled and pre-installed for a convenient and easy installation process. Proudly Made in U. S. A. with 3 Years US Based Manufacture limited parts .



---
---
Below are some higher consumer-rated Transfer Bench options that you may like.
Tub Transfer Bench and Sliding Shower Chair Made of Heavy Duty Non Slip Aluminum Body and Plastic Seat with Adjustable Seat Height and Cut Out Access Holding Weight Capacity up to 400 lbs, Gray

DMI Sliding Shower Transfer Bench

Built for safety, the DMI Sliding Transfer Bench helps loved ones and patients alike enter and exit a shower or bathtub with ease.

Simple and Safe

With the transfer bench in position and adjusted to the proper height, a caregiver simply helps the individual onto the seat. After securing the safety lap belt, the caregiver can then help slide the individual over the lip of the bathtub and into the shower, giving them safety, security and independence while bathing.

– SHOWER WITH EASE: This best selling tub and sliding shower bench makes transfers from wheelchairs or walkers to the bath or shower so much easier with its safe sliding design, minimizing physical strain on the user and caregiver. Ideal bath tub seat for elderly seniors, disabled, handicapped or post surgical
– TOOL FREE DESIGN: Easy install assembly with detailed instructions. Free standing tub shower transfer bench does not require any permanent mounting hardware. Seat can be configured with right or left install
– SAFE AND SECURE: This sliding bath transfer bench could be used for the elderly or disabled and offers integrated safety features including, rust resistant aluminum frame with blow molded seat with back rest, hook and loop safety belt, nylon strap locks hold seat in place, suction cup rubber anti slip feet, removable cut out for easy perineal access, and handle for extra stability while showering
– EASY TO USE: Simply position one end of the transfer chair inside the shower and the other side outside. With the help of a caregiver, have the person carefully sit on the seat and gently slide them over the lip of the tub and into the shower
– PRODUCT SPECIFICATIONS: Overall Shower and Bathtub Safety Dimensions: 39 inches W x 18 inches D x 37 inches H Transfer Bench Shower Chair Adjustable Seat Height from Floor: 19 inches 23.5 inches Seat Dimensions: 19 inch W x 145 inches D Contains Latex Overall Weight: 145 pounds Weight Capacity: 400 pounds




EagleHealth Toilet-to-Tub Sliding Bench 77963 Long

Toilet-To-Tub Sliding Transfer Bench (Long)

– Toilet-to-Tub Sliding Transfer Bench (77963) makes transferring from toilet to tub easier, safer CutOut for personal cleaning. Seat slides, locks at each end.
– Tool-free assembly. Height adjustable
– BASE LENGTH: 54.5″-55.5″ (Lng). Specs below. Assemble to face either right or left. Armrests #71002
– MIDDLE LEGS INSTALLED ANYWHERE along rails. Other lengths: EagleHealth #77983 (XL) & #77993 (XXL)
– This Hygiene Product is NON-RETURNABLE once opened. Please measure your tub and bathroom carefully.




EagleHealth Tub-Mount Swivel Sliding Bench 77762

Patented Swivel & Sliding Design

Our swivel seat turns 360° and locks every 90° allowing easy entry to and exit from the bench.
The seat glides over strong, polished aluminum-tube sliding rails.
Specially-designed sliding rings help securely lock the seat at each end of the sliding rails.

– TUB-MOUNT SWIVAL Sliding Transfer Bench (77762) makes getting into the tub easier, safer. Save space
– SEAT SWIVALS 360°, locks every 90°, and slides into tub. Space-saving design. Tool-free assembly.
– ASSEMBLE TO FACE EITHER RIGHT OR LEFT. Clamp will not work on rounded-top tub walls. Armrest #75003
– WILL NOT WORK ON ALL TUBS. SEE SPECS. Length from Clamp to Rubber Leg Tips: 25″. Length from Clamp to Handle Bar: 29.5″.
– This Hygiene Product is NON-RETURNABLE once opened. Please measure your tub and bathroom carefully.



---
---
Below are some higher consumer-rated Shower Bench options that you may like.
Dr Kay's Adjustable Height Bath and Shower Chair Top Rated Shower Bench

Advanced Stability and Strength

– LIGHTWEIGHT AND EXCEPTIONALLY STABLE: Don't sacrifice your comfort for safety when you can easily have them both with Dr. Kay's Adjustable Height Shower Seat. Weighs only 4 lbs but can hold 250 lbs.
– OUR MAXIMUM HEIGHT IS A FULL 2-INCHES HIGHER: Some of our closest competitors make a similar product, but they skimp on the height – which could leave you struggling. Adjusts from 12.5″ to 18.5″.
– FITS EVEN IN SMALL TUBS AND SHOWERS: The ample anti-slip platform and wide base give this stool maximum stability while the non-slip rubber feet ensure the bench won't slip out from under you.
– DESIGNED FOR EASY NO-TOOLS ASSEMBLY: Leave the tools in the garage! Unlike other bath and shower chairs, Dr. Kay doesn't send you a jumble of hard-to-insert screws. No way! Instead, this heavy-duty anodized aluminum seat is specifically designed with professional-grade hand-saving Wing-Tipped screws that can be hand-screwed into place without the use of tools.
– EASILY LIFTS WITH BUILT-IN SIDE HANDLES: We want this seat to help make your life easier, so we made it unbelievably lightweight, stable and strong. Tall or short, you'll be able to adjust it to the height that best suits you.




Deluxe Teak and Stainless Steel Shower Seat Organizer (Handles)

Teak Shower Set

Deluxe bathroom seating with a built-in stainless steel basket to store all you shower essentials.

– DURABLE & HIGH QUALITY: Our shower bench is made of finest quality deluxe teak for required durability and long lasting use. Superior workmanship and flawlessly smooth finish eliminates any possibilities of sprinters or skin irritation. It has a weight capacity of 441 lbs.
– NON SKID RUBBER & STEEL LEGS: Legs of showering stool are crafted from 304 stainless steel which provides excellent rust resistance. They are equipped with rubber tips which allow users' weight to be distributed equally, making the bath shower stool ultra-safe and stable.
– LIGHTWEIGHT & PORTABLE: Measuring 20.6 inches tall, 22.8 inches wide this shower safety bench won't take up too much space in your bathroom. It weighs just 10 lbs and with features ergonomic handles for convenient carrying and positioning.
– PRACTICAL STORAGE COMPARTMENT: Bath towel? Soap? Shampoo? Keep everything handy with the sturdy bottom basket. Store all of your bathroom essentials in the bottom shelf for easy access so you won't have to get up and get them from bathroom cabinet.
– MEET ALL YOUR SHOWER NEEDS: Whether you have recently undergone a surgery or are having ache in your feet, back and knees, this safety shower bench will ensure a comfortable bathing experience. You can also use this shower seat as a bathroom furniture and bathtub storage organizer.




Vaunn Medical Tool-Free Assembly Spa Bathtub Shower Lift Chair, Portable Bath Seat, Adjustable Shower Bench, White Bathtub Lift Chair with Arms

Medical Shower Chair with Arms

The Medical Deluxe Spa Shower Chair offers a comfortable and safe solution to any fall-risk individuals or seniors who have problems standing while showering. Constructed of strong 1″ anodized aluminium frame with angled legs and non skid rubber tips, this shower chair is both sturdy and durable. Its wide, contoured anti-bacterial polystyrene seat offers good support and hygiene for individual during use. The drainage holes on the seat are designed to allow water to be drained effectively thereby reducing the risk of slipping. Our tool-free assembly also makes it easy for any one in the family to assemble for use within minutes. The Medical Shower Chair is safe, hygienic, easy to use and rust resistant.

– SIT, SHOWER & RELAX- Shower chair allows individuals i.e. anyone or seniors or those with limited mobility or injury to sit during shower. Create a relaxing shower experience; allows fall risk individuals to shower independently
– DURABLE & SECURE – NEW model shower chair is now made with heavy-duty anodized aluminum frame with a weight capacity of 300lbs (compare to competitors' 250lbs)
– COMFORTABLE: High-density, anti-bacterial polyethylene seat with padded armrests brings increased comfort and support for users
– VERSATILE & EASY TO USE- Removable back support and padded armrests with height adjustable legs allow users to customize chair based on specific preferences. Tool free assembly. Easy to assemble and use
– LIGHTWEIGHT & PORTABLE – Weighs 6lbs (without back support) and 8lbs (with back support). Comes with padded armrests to easily lift or move the chair



---
---
Below are some higher consumer-rated Other Bathroom Products that facilitate aging in place that you may like.
hansgrohe 15753821 C Thermostatic Valve Trim with Volume Controls, 6.75 x 6.75 x 3.00 inches, Brushed Nickel

Anti-Scald Water Pressure Control

– Requires iBox Universal Plus rough 01850181
– Thermostatic temperature control
– Volume control and diverter for 2 outlets
– Anti-scald 100 degree safety stop
– Flow 8 GPM at 44 PSI




Fixed and Hand Held Shower Heads

– Set includes a Handheld Shower, a Fixed Showerhead, a Shower Arm, a Slide Bar,a Suction Cup a 3 Way Diverter and a Stainless Hose
– Has a Suction Cup to Anchor the Bottom of the Rod Which Holds the Hand Held. The Liding Shower Head on a Bar can Adjust Height Possibilities on the Hand Held Head for Shorter and Taller Folks
– 5 Functions Shower Heads:Spray,Bubbles,Message&Bubbles,Spray&Message,Message The set comes in a Chrome finish
– Fixed Shower Head and Handheld Shower Head are 5″ in Diameter and 23.6″ Adjustable Slide Bar with 60″ Stainless Hose
– Lordear Promise:Limited lifetime warranty.If there any problem, please feel free to contact us




BWE Waterfall Spout Single Handle lever Bathroom Sink Faucet Deck Mount ORB Oil Rubbed Bronze Commercial

Waterfall Single Handle lever Bathroom Sink Faucet

Compatible with 1 or 3-Hole installation
Pop Up Drain and lift rod are NOT included
Standard 3/8-In compression threads,Easy to install,hardware

Lever handle is designed for ease of use for water flow and temperature adjustment

– Waterfall Spout : The bathroom faucet provides a clear and steady laminar stream, that provides a beautiful water presentation. Lever handle is designed for ease of use for water flow and temperature adjustment
– Single Handle Faucet : Single-handle bathroom faucet for easy adjustments to a powerful waterfall stream. Pop up drain and lift rod are not included
– Dimensions : Spout Reach : 3.9 inch; Spout height : 2.1 inch; Overall height : 7.28 inch
– Finish : Oil rubbed bronze finish creates an antique look. From its durable, long-lasting construction to the contemporary and decor-complementing design, this faucet belongs in your bathroom. It is compatible with 1 or 3-Hole installation
– Easy to Install : With standard 3/8-In compression threads, super easy to install and clean this single hole bathroom faucet. Brief design makes it possible to install it all by yourself using hardware



Return to Bathrooms page
Return to Chapter 9 Page